Digital marketers don't get enough credit… and a lot of that is our fault!
Tell me if this story sounds familiar:
Over the years, too many clients question the value of online marketing because they're not sure whether or not it's working.
Sure, the ads were running and their phones were ringing – but how could they be sure it was digital marketing and not, say, their most recent mailer driving those leads?
It's a fair question. Even with online forms – can the customer really be certain it wasn't direct traffic bringing home the bacon?
It got incredibly frustrating – I KNEW we were generating customers and good results, but I couldn't always prove it.
I could talk about bounce rate, traffic, online conversions and all the other usual metrics – but to the client, these often didn't mean much.
Worse, reporting on form submissions is only half the story (as I'll prove later in this piece) – especially in industries where people would rather pick up the phone and call to schedule an appointment.
Without a clean way to trace those ringing phones back to our digital marketing efforts, we were left trying to prove our value and accurately measure how well various ad channels were actually performing.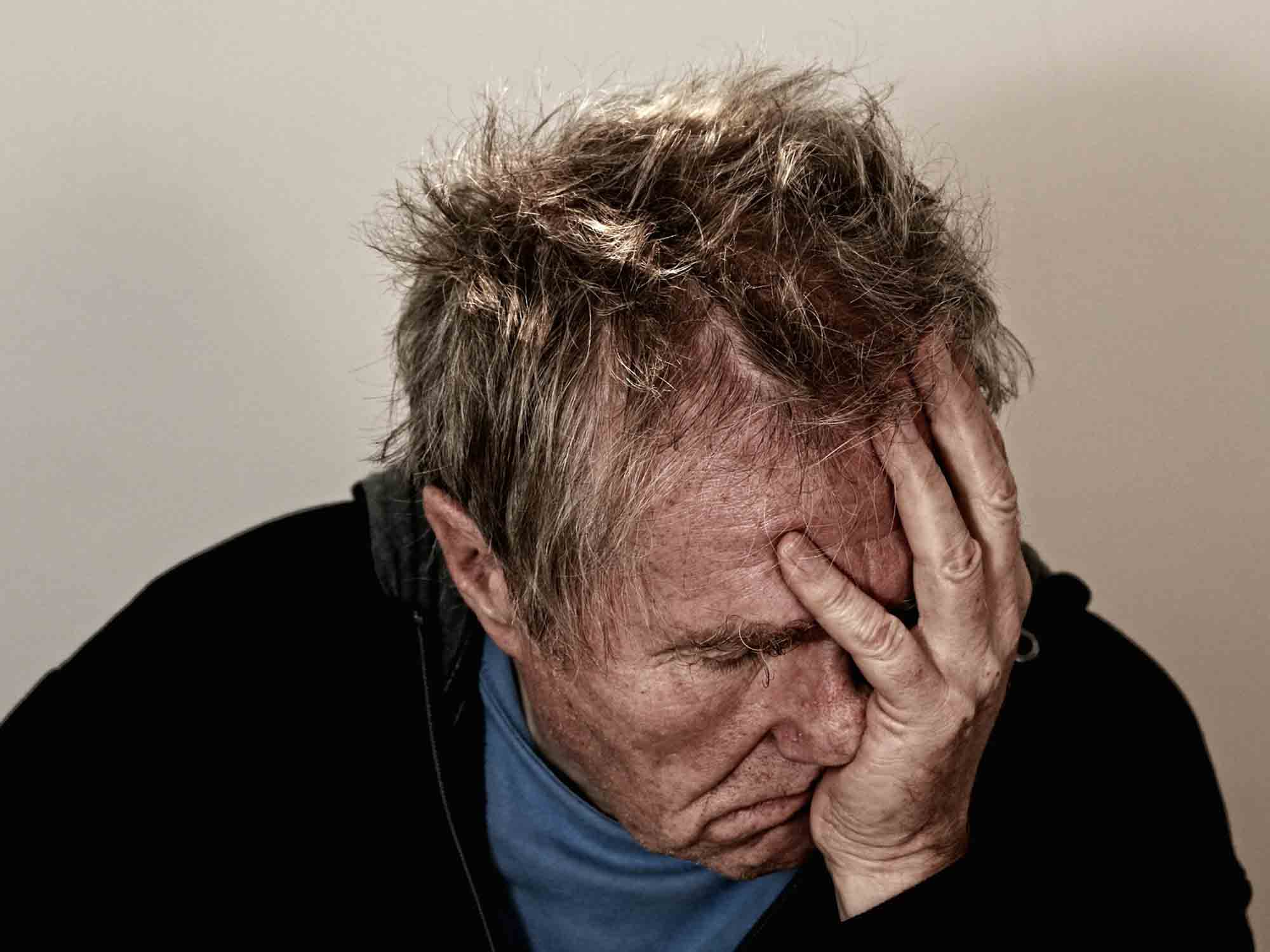 Existing solutions were cumbersome, clunky or – in most cases – prohibitively expensive.
We'd love to know with certainty how many phone calls were coming from…
Adwords
Facebook ads
Pandora ads
LinkedIn ads
The blog
And so on.
Now, we *could* set up individual landing pages with unique phone numbers for every source – but what about campaigns where we were running ads on multiple networks?
Plus, what if the leads we bring in clicked away from the landing page and go elsewhere on site?
All of our numbers would be thrown off.
If we could solve this problem, we could get a much better understanding of not only where leads were coming from, but also use that information to calculate true cost per lead and ROI on a channel-by-channel basis.
Not only that, but we could listen in on the calls to determine lead quality, spot opportunities to improve staff closing rates, and more!
So I got to thinking…
Wouldn't it be nice if you could change the phone number on EVERY page of your site based on the channel a lead came from?
I thought so.
So we built it.
Quick note: While this plugin works amazing for paid ad channels, it won't work for organic SEO traffic on account of Google wanting a consistent name, address and phone number (NAP) across all pages.
While the plugin itself will not hinder your local SEO activities, you cannot assign a unique call number to organic sources, as this would have a negative impact.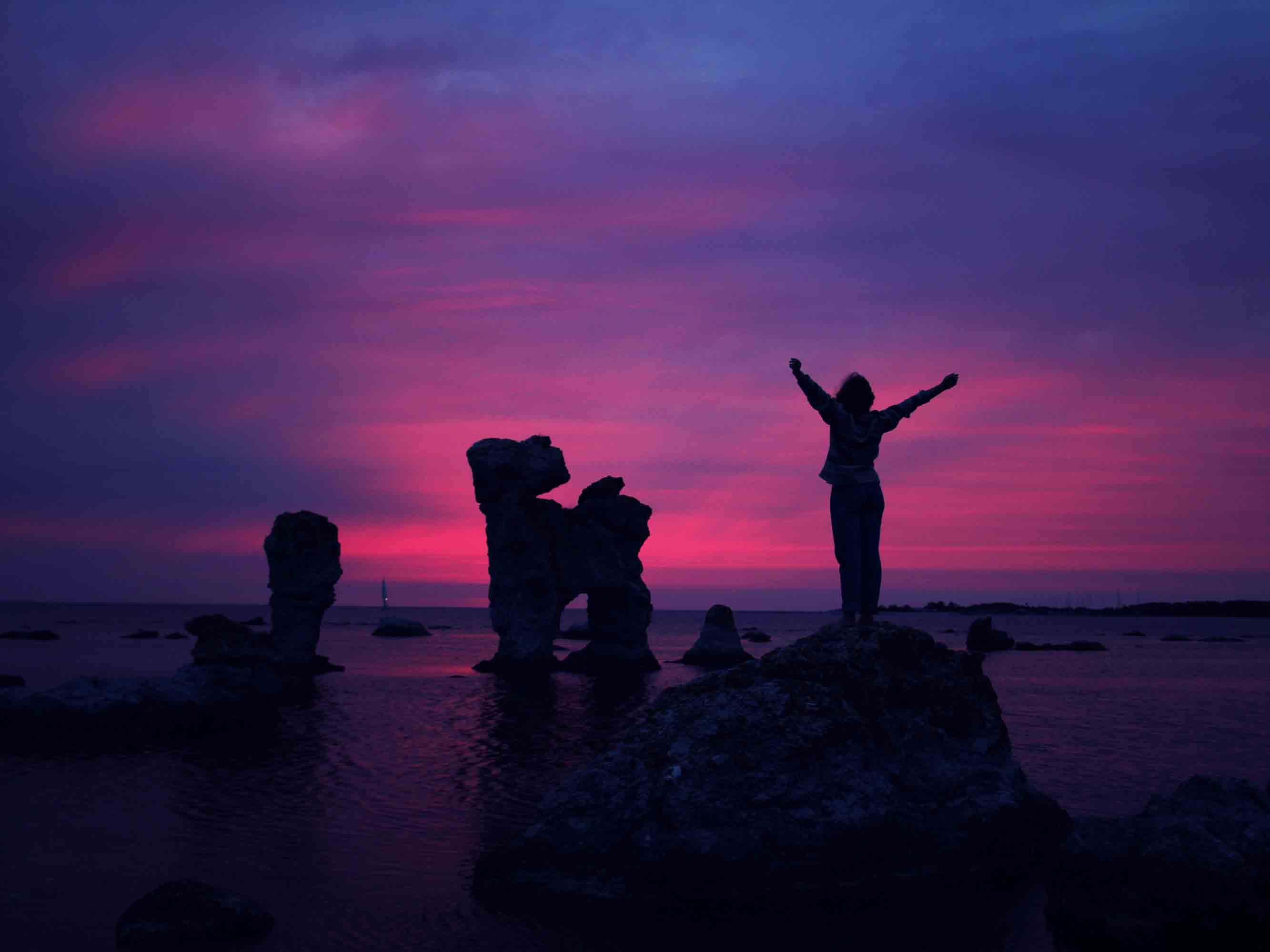 Introducing the UTM Switcher Plugin for WordPress
The UTM Switcher Plugin is a plugin that looks at the source URL of an incoming visitor and proactively changes the phone number across your entire website. Even better it uses cookies to keep the number changed as the user moves around your website, said cookie is destroyed when the user closes your site.
It's perfect for anyone using WordPress sites and integrates with Contact Form 7 and Contact Form DB.
You need a bit of technical know-how to get it running smoothly, but once you've set it up, it works like a dream.
(Pssst… worried about the tech part? We've got a great dev on staff who can help you set this up for a reasonable setup fee. Contact us today and we'll get you set up!)
Yes, you have to set up unique phone lines (we recommend one for each channel), but this cost is marginal compared to the value of being able to attribute leads correctly (and retain clients over the long run).
As a bonus, the plugin can also track which page your lead submitted from, perfect for attributing individual leads to specific blog posts or landing pages.
Here's how to get it working:
Plugin Setup Instructions

Step 1: Plugin Installations
First, login to your WordPress site and install the necessary forms to make this thing a go:
Download and install Contact Form 7
Download and install Contact Form DBThis step is not required for the UTM Switcher plugin to work but it is recommended. If you choose, the UTM information can be sent in your form email with name, phone, email, etc to your employees using the shortcode (example [utm-120]).
Step 2: Contact Form 7 UTM Shortcodes:
Now that you've got the right plugins installed, you've got to tweak Contact Form 7 a bit.
Create a new contact form and add UTM shortcode somewhere in the form (example [utm UTM-120])
Visit your site with the UTM information in the URL (example http://yoursite.com/?utm_source=Facebook&utm_medium=SocialMarketing&utm_campaign=LinkPreview:1:Default)
Visit the Contact Form DB plugin to see your information saved (http://yoursite.com/wp-admin/admin.php?page=CF7DBPluginSubmissions)
Step 3: Phone Switcher Rules
Next, you've got to set up the rules in your phone switcher.
With the plugins installed, visit http://yoursite.com/wp-admin/edit.php?post_type=utm_switcher and add a new phone switcher control.
Enter a title, the class or ID you want to target and the switcher type (phone or text).
Enter the source and value to be used when a visitor comes to the site with the UTM values.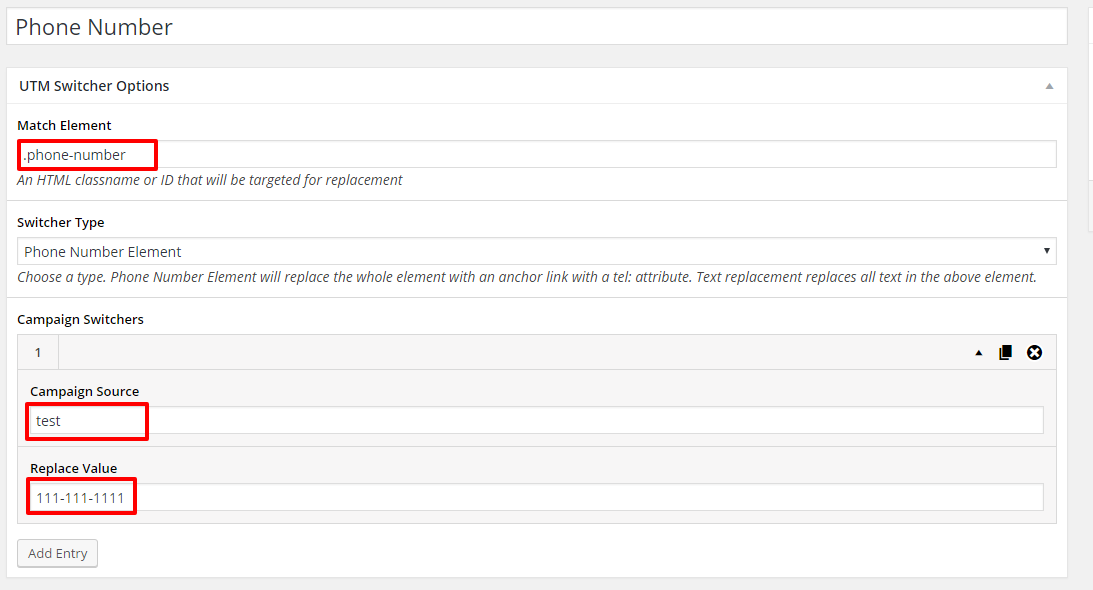 Step 4: Marking Up Your Site
On your site, all phone numbers or text replacements need to have the class or ID set (which you should have completed in step 3) in order to replace the values across the site when triggered by the plugin.
For example: (<a href="tel:888-55-1234" class="phone-number">888-555-1234</a>)
Go on, give it a try!
Quick Case Study: Going Beyond Bounce Rate
While doing work for a local Utah SEO client (you can check out the case study here), we were seeing some incredible numbers: a 90% bounce rate… but over 400 leads in a month.
But the client's phone was ringing off the hook, and thanks to the plugin, we knew why: People were bouncing because they were picking up the phone, calling, and leaving.
Without the plugin all we would have been able to report would have been the form submissions – but because we could track calls back to their source, we knew that despite that ugly number, the online marketing wasn't just working – it was crushing it, to the tune of six-figure revenue in a single month.